The AGSI (Accademia Gourmet & Sommelier Italiani) project, arises from  the partnership and synergy between ABC Cook in Italy (Alce Bologna Cucina) and ABS (Alce Bologna Sommelier), the special department dedicated to the sensorial wine tasting and to the word of wine.
Hosted in the gorgeous spaces of an elegant historical building settled in the Bologna city centre (home of ALCE, one of the most accredited and reputed Italian Language schools), AGSI is committed to be a benchmark of reference for all who intend to put in contact, for pleasure or work, to the culture of "eating and drinking well", guided and supported by qualified professional in the industry.
ALCE has developed an academic method which unites language, art, tasting and cuisine, giving students the possibility to discover in a more immediate and unforgettable way, the essence of Italian culture and the country's vast and varied culinary heritage.
The main Academy aim is promoting and broadcasting, in Italy and worldwide, the huge heritage of the Italian national Eno-gastronomy.
Calendario corsi in partenza e ultime novità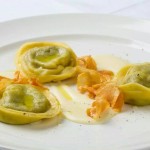 Venerdì 17/06/2016 – h. 19.00-22.00
CICLO "ARIA DI ESTATE"

Prima sessione: Gli antipasti
Fiori di zucchine in pastella ripieni di burrata su salsa gazpacho di pomodori fiaschetti e basilico.
Sformato di melanzane alla parmigiana con ripieno di caponata di verdure,gamberi scottati,timo,sedano e pesto di rucola.
Panzanella di pane e pomodoro con polpettine di manzo alle erbe fini e mousse di olive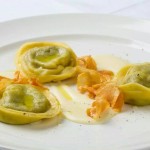 Venerdì 17/06/2016 – h. 19.00-22.00
CICLO "ARIA DI ESTATE"

Prima sessione: Gli antipasti
Fiori di zucchine in pastella ripieni di burrata su salsa gazpacho di pomodori fiaschetti e basilico.
Sformato di melanzane alla parmigiana con ripieno di caponata di verdure,gamberi scottati,timo,sedano e pesto di rucola.
Panzanella di pane e pomodoro con polpettine di manzo alle erbe fini e mousse di olive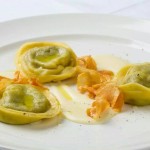 Venerdì 17/06/2016 – h. 19.00-22.00
CICLO "ARIA DI ESTATE"

Prima sessione: Gli antipasti
Fiori di zucchine in pastella ripieni di burrata su salsa gazpacho di pomodori fiaschetti e basilico.
Sformato di melanzane alla parmigiana con ripieno di caponata di verdure,gamberi scottati,timo,sedano e pesto di rucola.
Panzanella di pane e pomodoro con polpettine di manzo alle erbe fini e mousse di olive